Skip to end of metadata
Go to start of metadata
Q: Upon launching QWS VM in hypervisor, an error appears as seen below.
A: HyperV or Docker have been installed, and are interfering with the nested virtualization process. For Docker, try uninstalling.
For HyperV, open an admin command prompt and enter either "dism.exe /Online /Disable-Feature:Microsoft-Hyper-V" or "dism.exe /Online /Disable-Feature:HypervisorPlatform". The difference depends on what build of WIndows 10 is running.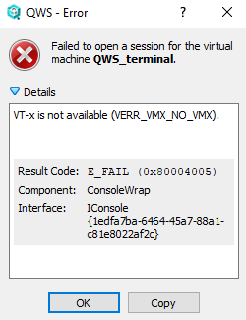 Q: QWS hypervisor cannot be installed on some Windows Surface tablets.
A: Some Windows Surface tablets cannot recognize QWS hypervisor USB driver. To resolve this issue, you can unselect USB driver option during the installation, shown in the following image.
Q: USB 2.0&3.0 tokens cannot be recognized by QWS terminal.
A: VirtualBox extension pack is needed to support USB 2.0&3.0 tokens. Please download the extension pack and double click it to install. After the extension pack is installed, you can select USB 2.0 or 3.0 in the VM settings shown in the following image.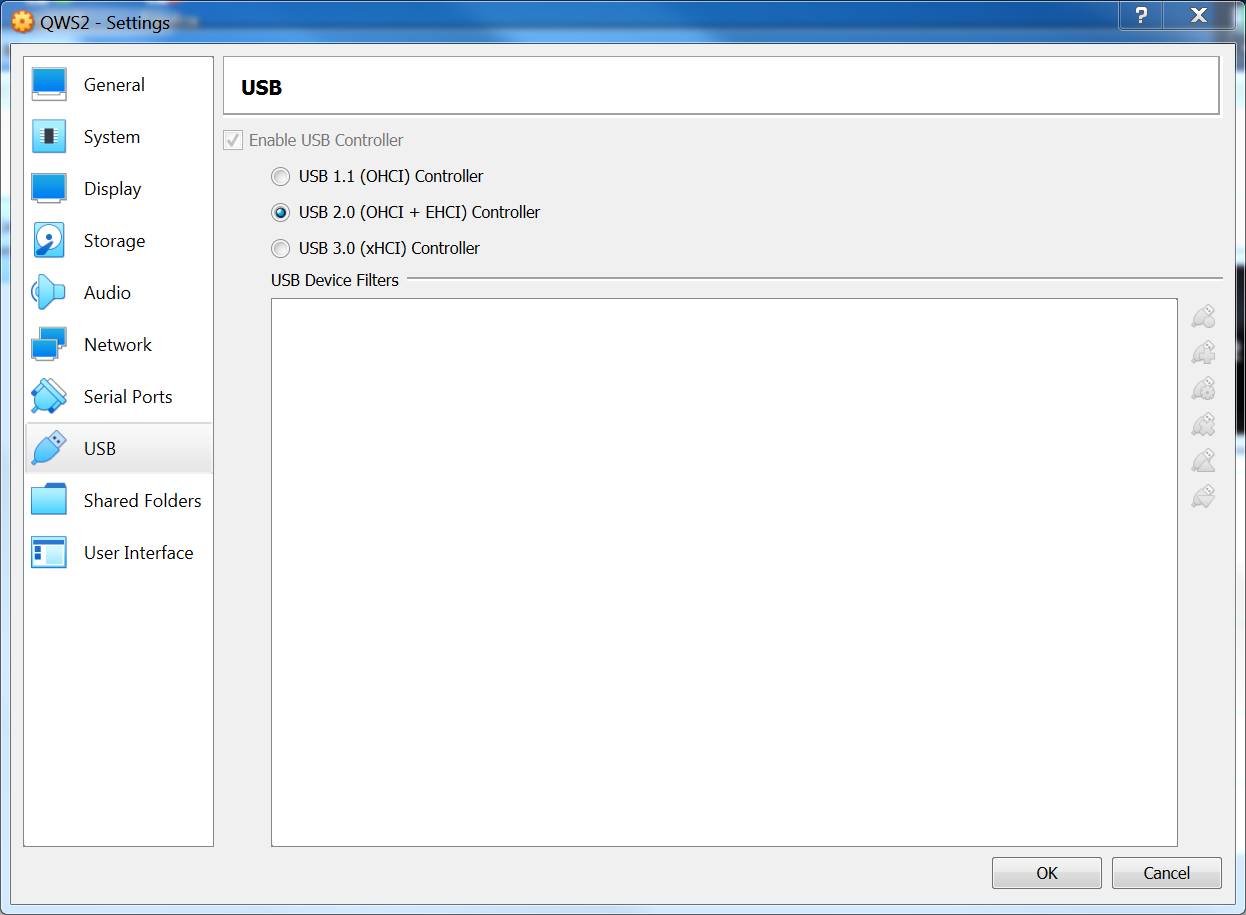 After started QWS-terminal, click Device  and select USB, then select USB Token. Then the QWS has the accessibility to the USB token.  A USB token normally needs to install a driver before it works. Please contact your admin for cooperation to install the driver.